Mary's Kitchen
|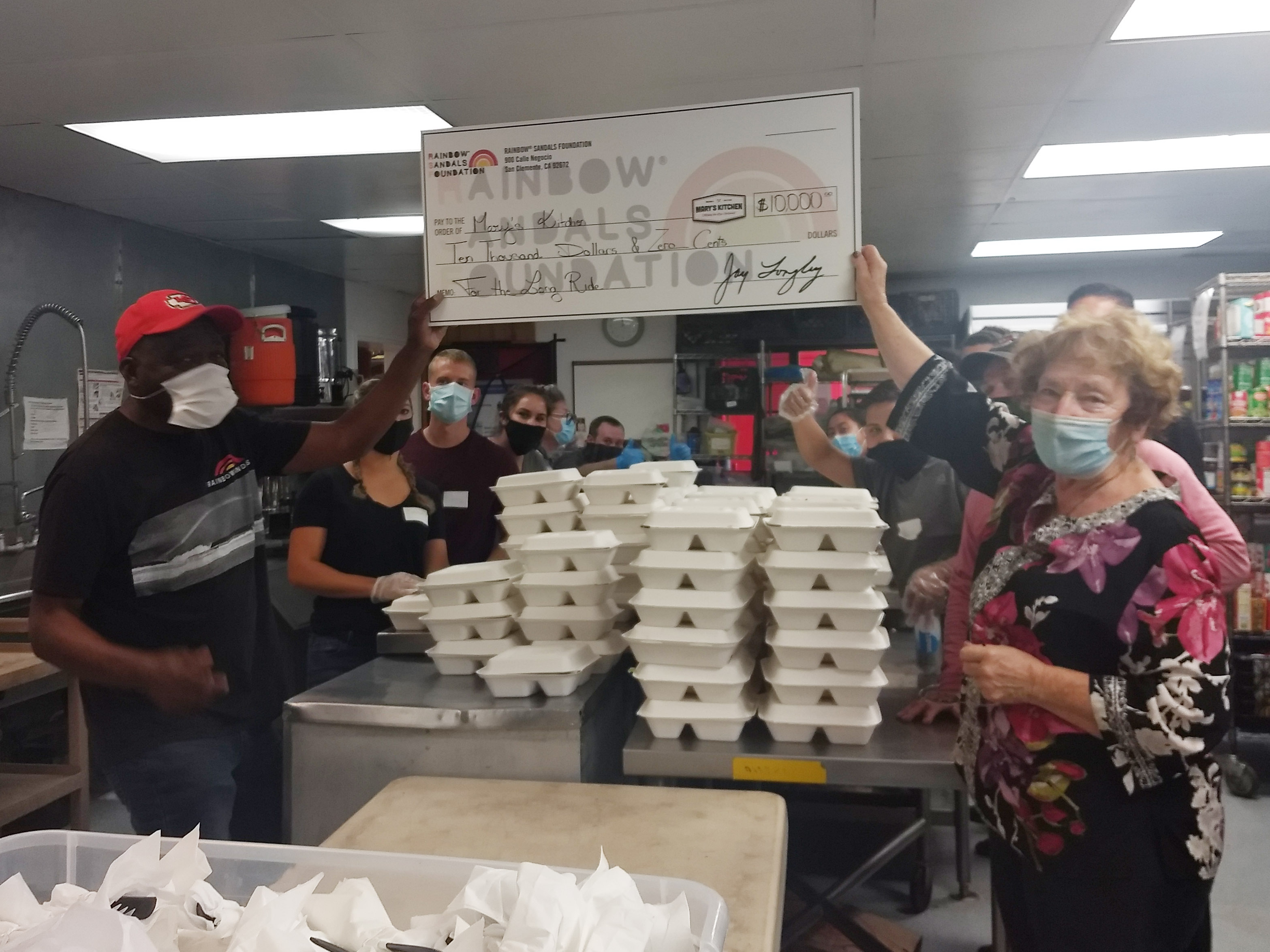 Oct. 3, 2020 Another busy day here at Rainbow® Sandals Foundation. The first stop of the day was delivering cardboard boxes, soap and towels to Someone Cares Soup Kitchen. Someone Cares Soup Kitchen endeavors to provide nutritional meals to people in need on a daily basis.
Our next stop was to Mary's Kitchen in City of Orange where we brought them towels, socks and brand new backpacks. In addition, we delivered $10,000 from Rainbow® Sandals Foundation to Mary's Kitchen to help with their cause. Mary's Kitchen is a volunteer organization whose aim is to provide compassionate care for the less fortunate of Orange County, California. Monday through Saturday they serve breakfast and lunch. They also give access to showers and laundry facilities.
If you would like to help and/or learn more about Mary's Kitchen click HERE , and if you would like to do the same with Someone Cares Soup Kitchen please click HERE.