Fish For Life
|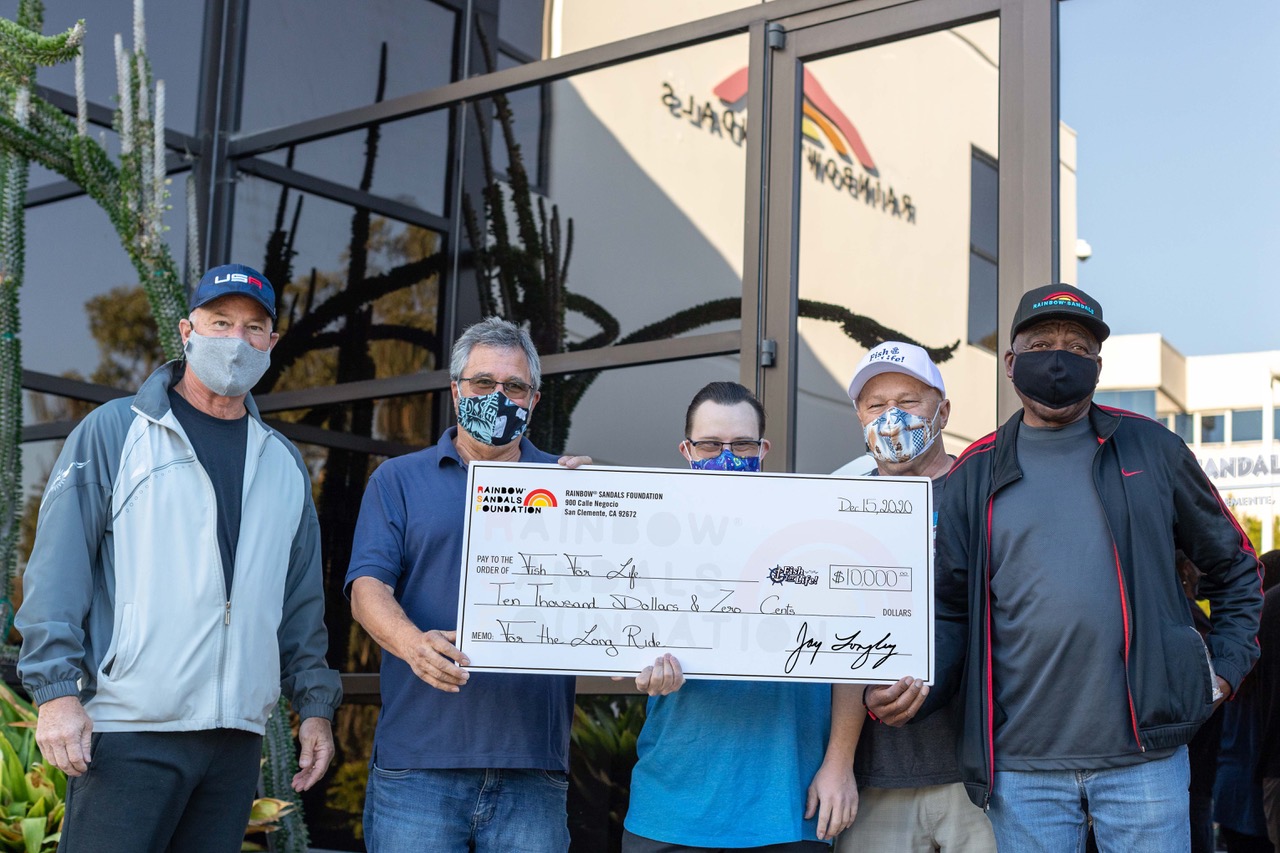 Dec. 15, 2020
Fish for Life is a non-profit organization "Spreading the Love, one boat at at time". Their charter is to enhance the lives of special needs individuals by providing complimentary fishing trips out on the ocean. While teaching fishing skills, the crew creates a memorable experience for each child, this life-changing fishing trip makes kids with special needs feel very comfortable among their peers and very loved by all the volunteers. Rainbow® Sandals Foundation is proud to donate $10,000 to Fish For Life.
For more information: Jim Holden, Executive Director 42 Calle Ameno, San Clemente, CA. 92672 (949) 285-8819 | www.fishforlife.org
Don Kindred, Rainbow Sandals Foundation; Jim Holden, Executive Director of Fish For Life, Gabe Rrichardson, fisherman; Fred Richardson, volunteer; Herman Brown, Jr., Rainbow Sandals Foundation.