American Cancer Society
|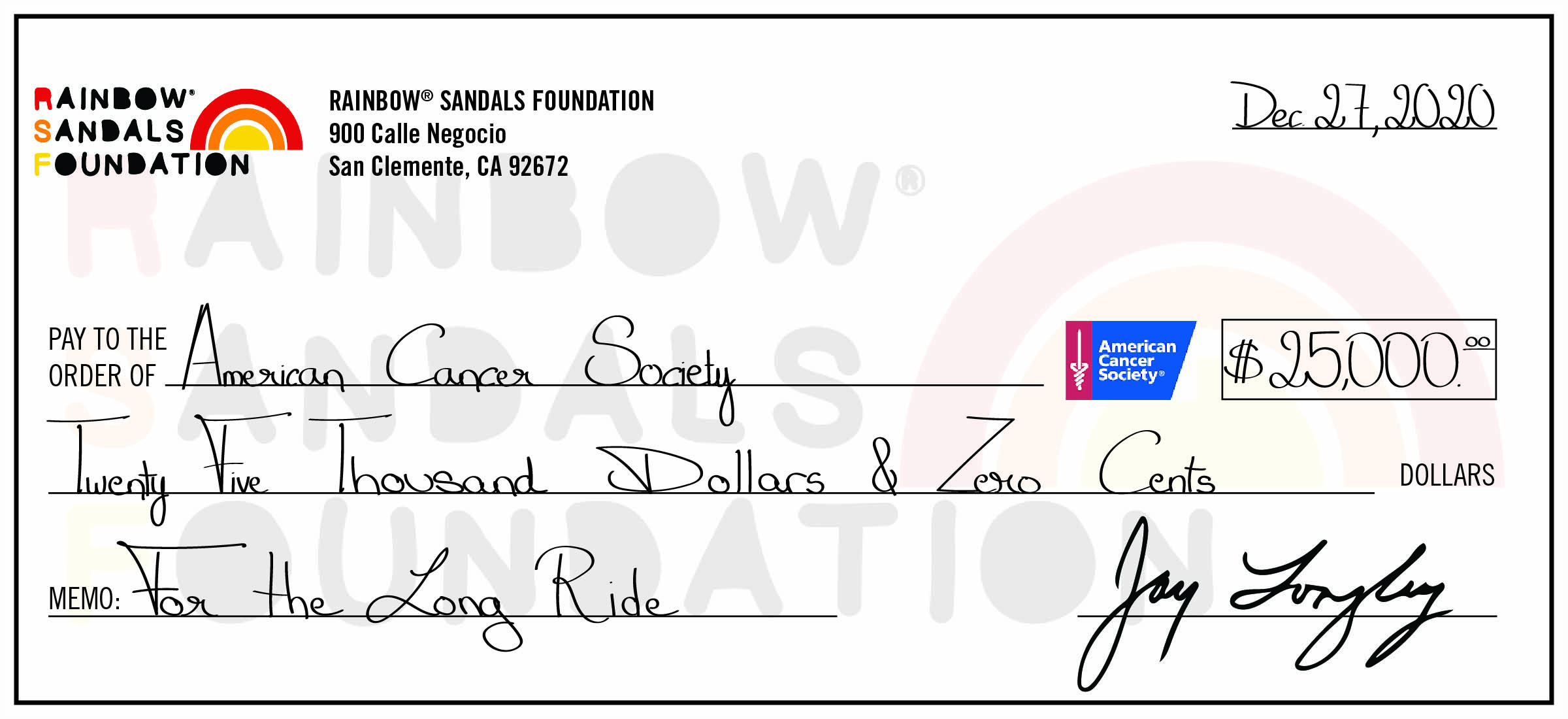 The American Cancer Society's focus is to be the most impactful cancer fighting organization with a mission to free the world from cancer.   The American Cancer Society invests their donors' dollars wisely to make the biggest impact in the fight against cancer. They fund the best research focusing on ways to prevent, detect, and treat all types of cancer as well as improve the quality of life for cancer patients. They spread the word about the most up-to-date life-saving cancer screening and prevention. They provide 24/7/365 live patient support, fund patient and caretaker programs and help all patients get access to the best care.   Their research and support in the cancer community is translating into huge action. Together they have contributed to a 29% decrease in the overall US cancer death rate since 1991. This means The American Cancer Society have helped avoid nearly 2.9 million cancer deaths during that time.
Rainbow® Sandals Foundation and Jay " Sparky" Longley are in the fight against cancer, and is proud to donate $25,000.
To learn more and join us them in the fight against cancer please visit cancer.org/cancercantwaitwe.