Organic oranges & lemons
|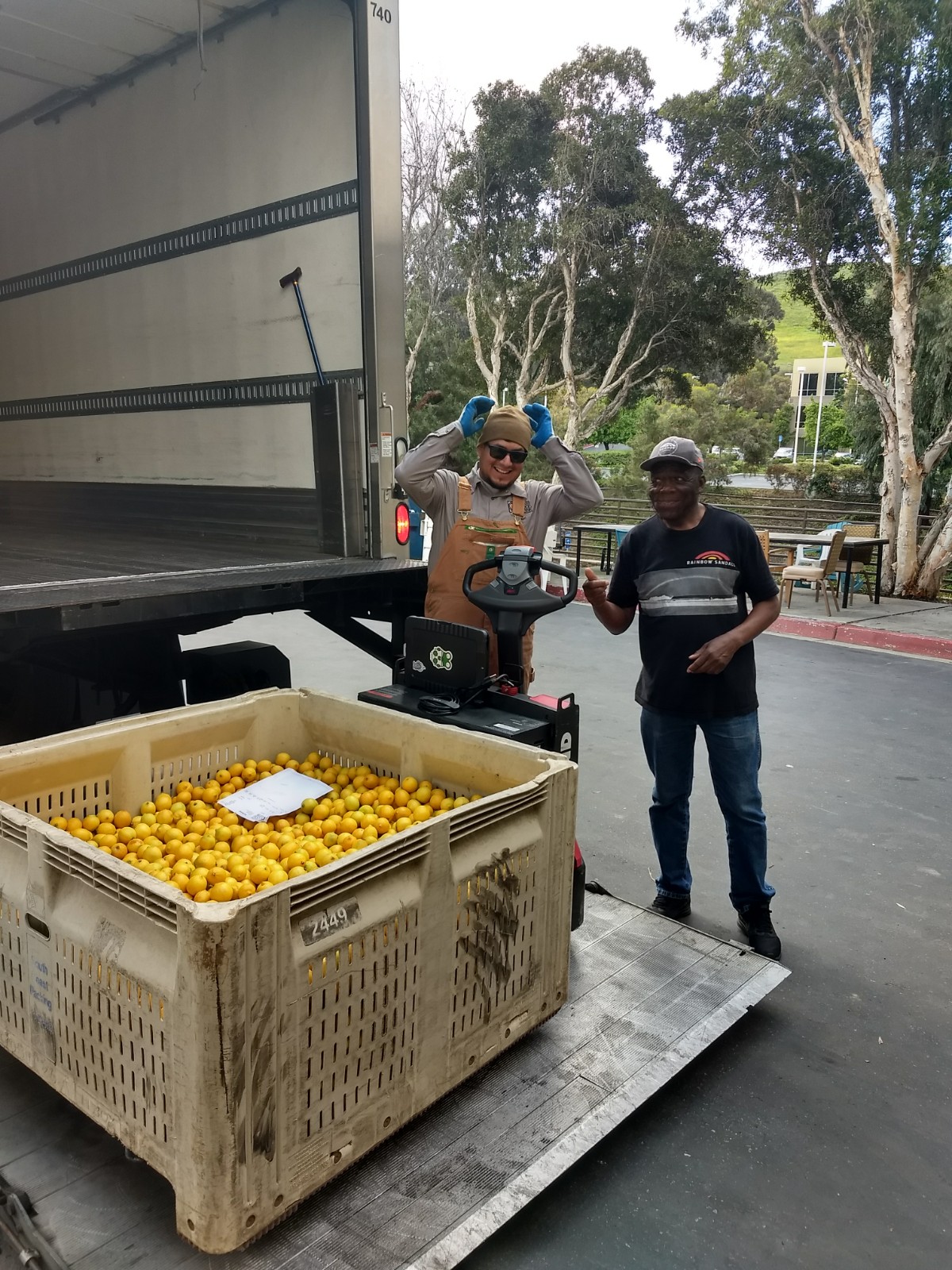 March 21, 2020
This Saturday morning, our first stop picking up 4 pans of cooked food from Capo Beach Church in Dana Point, then we picked up the pre-cooked meals for delivery to 2nd Time Church in Tustin. We had enough dinners & lunches to feed about 60 people plus 2 cases of organic oranges.
Thank you, ECO Farms USA and Capo Beach Church.
We had Second Harvest pick up 2 full bins of organic lemons (over 1,900 lb) for their distribution to the 100 plus partners.