Repair-Reuse-Recycle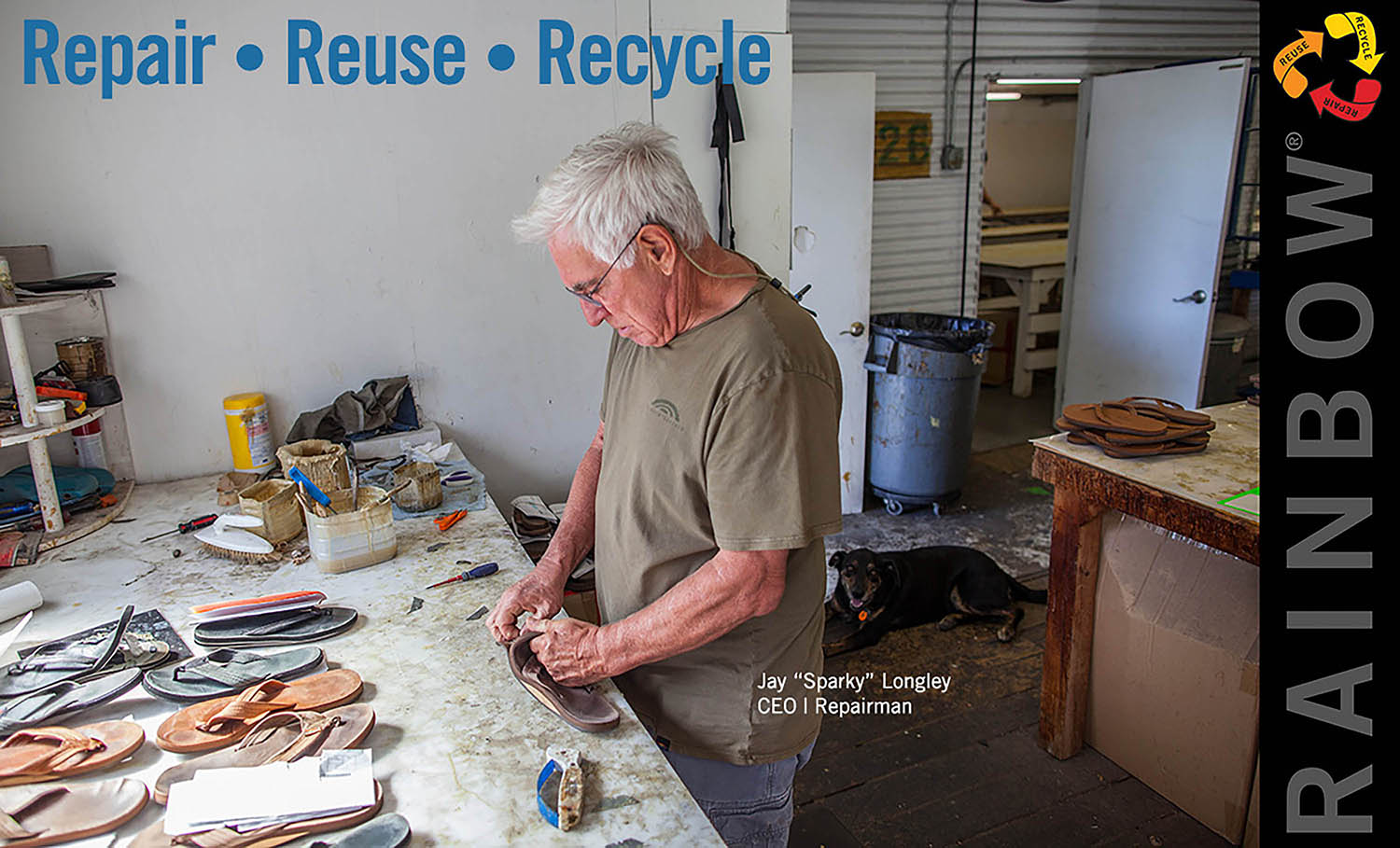 "In 1974, I came across yet another broken sandal discarded on the sand, just like the ones I had found surfing on beaches around the world. That day I decided to make a better one. I was determined to make a comfortable sandal that was durable enough to last, and strong enough to hold together.
It was no easy task. The products and process that makes Rainbow® Sandals today didn't exist 40 years ago. In most cases I had to formulate my own materials and techniques including:
• Formulating new densities of sponge rubber to allow the 'memory' that makes our sandals comfortable.
• Creating a strap with 2000lb. test nylon webbing to prevent stretching.
• Utilizing the Box 'X' Stitch used in parachutes to secure the toe piece.
• Finding new sources of leather for the right look, feel and longevity.
• Creating our own glue formula to keep them together.

Our goal has always been to make a quality product that will not end up as landfill. Our commitment to that goal does not end when our sandals leave the store. When you are through with your Rainbows, if they are past warranty but still have life left, please return them. The layered construction allows us to repair where needed and instead of throwing them away, we will donate these sandals to protect the feet of the homeless, orphaned, and victims of natural disasters.
Rainbow® Sandals philosophy is to: Repair, Reuse, Recycle. It is a philosophy we hope you share too."

- Jay "Sparky" Longley