San Clemente High School Educational Foundation
|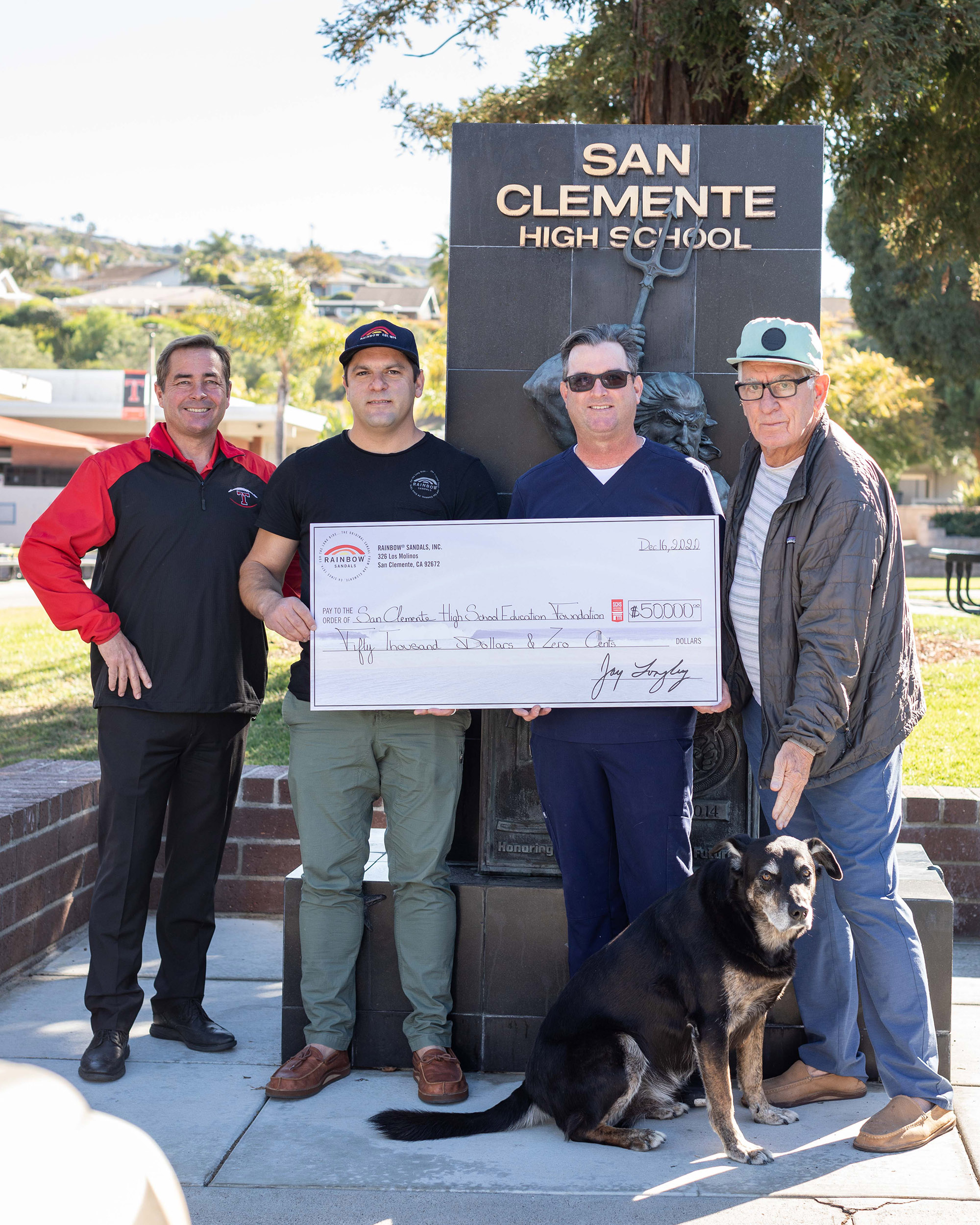 Dec. 16, 2020 Founded in 1997 by a group of parents, teachers and alumni, the San Clemente Educational Foundation (SCEF) has sought to preserve, support, and enhance the academic opportunities for all the students of San Clemente High School.
Classroom technology and materials have become increasingly important in today's classrooms. Last year, SCEF helped by purchasing 400 Chrome-books, with more planned until every classroom has a full set. SCEF also purchases classroom books and material to supplement those provided by the district.
SCEF has formed a bridge for the funding gap between state funds and what our students actually need to be the best. They remain committed to their founders' goal of "World Class Education" at SCHS.
According to Principal Chris Carter, "No other high school in our district is able to offer this kind of attention to its students for college and career preparation – thanks to the support of the San Clemente Educational Foundation."
Rainbow Sandals founder, Jay "Sparky" Longley is a strong believer in importance of education in the lives of our youth.
For more information: Website: www.schsef.org | info@schsef.org PO Box 4538, San Clemente, CA 92674
Pictured: San Clemente High School Principal, Chris Carter; Pat Huber, Rainbow Sandals; John Redmond, SCEF President; Bentley; Jay Longley; Founder, Rainbow Sandals.