San Clemente Military Family Outreach
|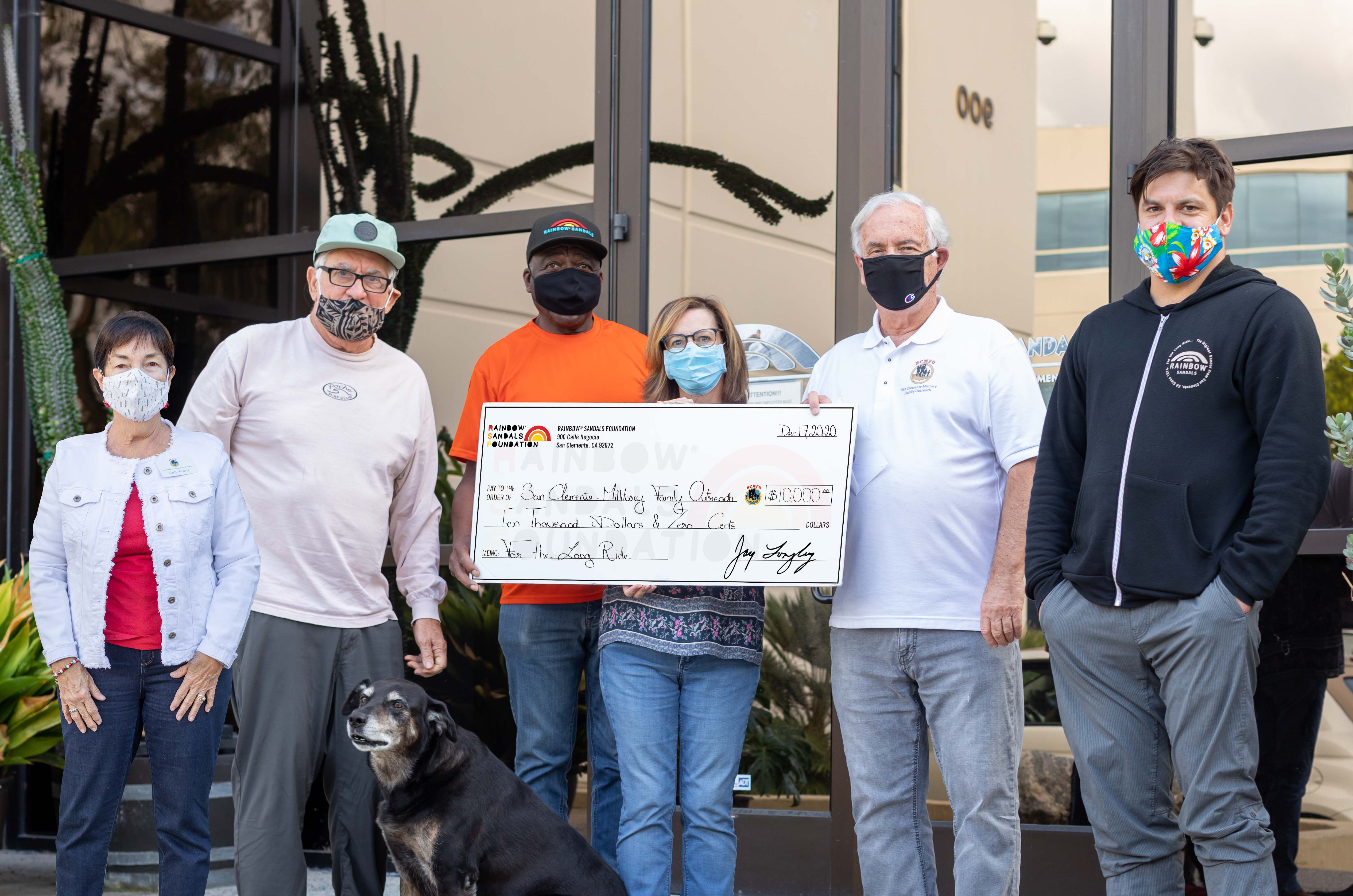 Dec 17, 2020
The Rainbow® Sandals Foundation recently donated $10,000 to the San Clemente Military Family Outreach. The mission of SCMFO is to provide emergency assistance to qualifying military families in Camp Pendleton, responding promptly to requests for financial or material aid, as well as conducting seasonal morale projects for local military families.
Among their accomplishments last year: They supplied over 80 families with financial assistance; Provided $50,000 in commissary card were given to those in need; Showered 41 military moms-to-be with gifts for their newborns; 100 families received Easter Hams; 1,000 families were given a complete Thanksgiving dinner; 300 families received back-to-school packs with gift cards for school clothes and supplies; and 93 children were adopted in their Christmas gift program. Rainbow® Sandals Foundation is proud to support those who help our military families.
For more information: San Clemente Military Family Outreach · 2001 Calle Frontera · San Clemente, CA 92673 info@militaryfamilyoutreach.com | 949 · 388 · 2812 www.facebook.com/SCMFO/ | https://militaryfamilyoutreach.com
Pictured: Judy Franz, SCMFO Intake and Services Coordinator; Rainbow Founder Jay Longley; Herman Brown Jr., Rainbow Sandals Foundation; Clark Lashmett, President, SCMFO; Pat Huber, Rainbow Sandals.