Ocean Institute
|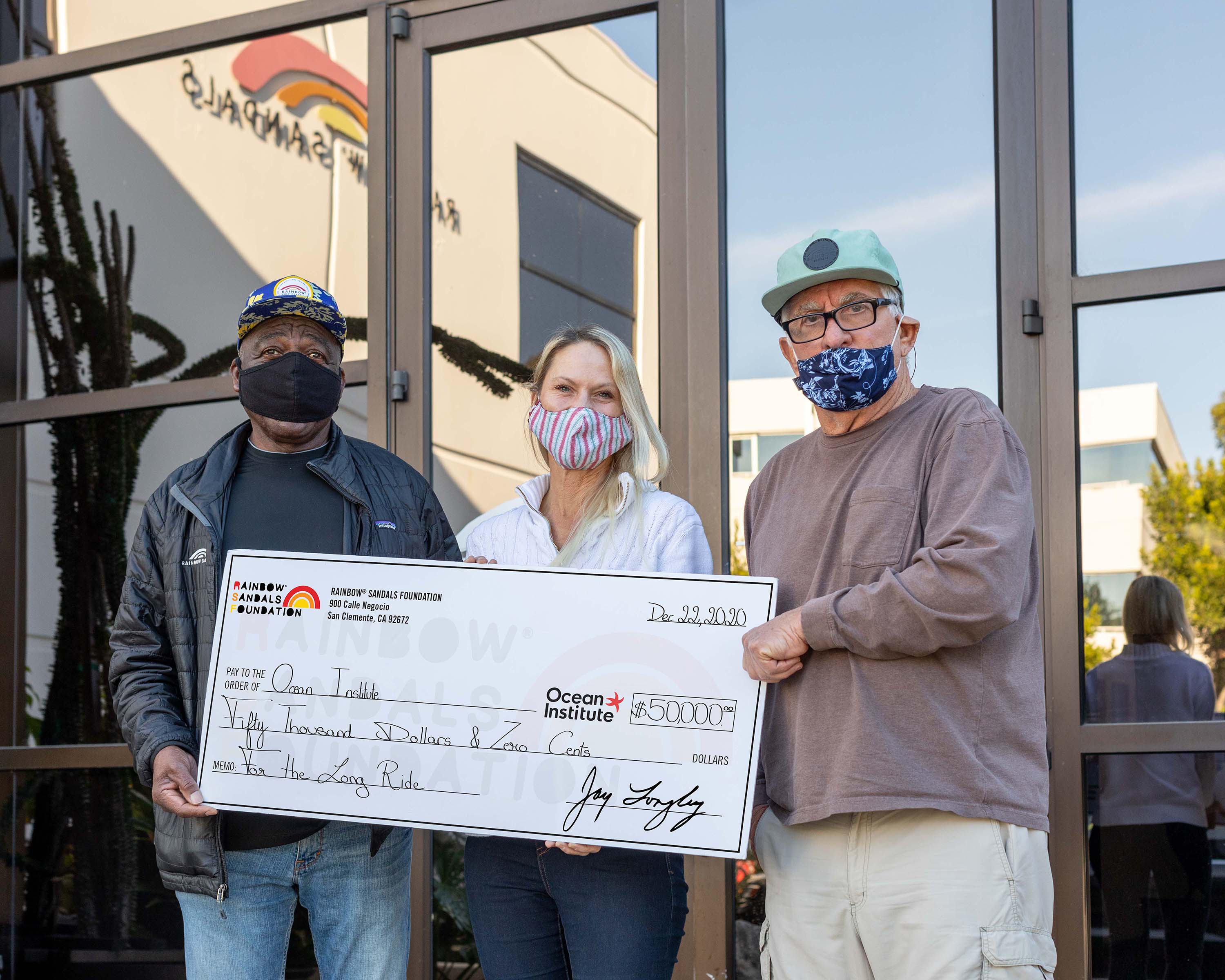 The Ocean Institute is nationally known for its award winning, hands-on marine science, environmental education and maritime history programs. Students, families and the general public become tall ship sailors, research scientists, oceanographers, and explorers while immersed in Ocean Institute programs.
Twenty-twenty brought challenging demands, after the sinking of her historic "Pilgrim" in March, and then the Covid cut all classes, and therefore income, to the institute. Dr. Marshall, remembers her board asking her to 'keep the fish fed'. "... it was a rough one," she says of 2020, "but we found our way through it and now we are ready to deliver strong in 2021."
The much appreciated $50,000 donation from Rainbow® Sandals Foundation will help to fuel her optimism for the coming year.
For more information: Ocean Institute 24200 Dana Point Harbor Dr. Dana Point, CA 92629 www.ocean-institute.org | (949) 496-2274 oi@ocean-institute.org
Left to right: Herman Brown, Jr., Rainbow Sandals Foundation; Dr. Wendy Marshall, President & CEO, Ocean Institute; Jay Longley, founder Rainbow Sandals.