San Clemente Chamber
|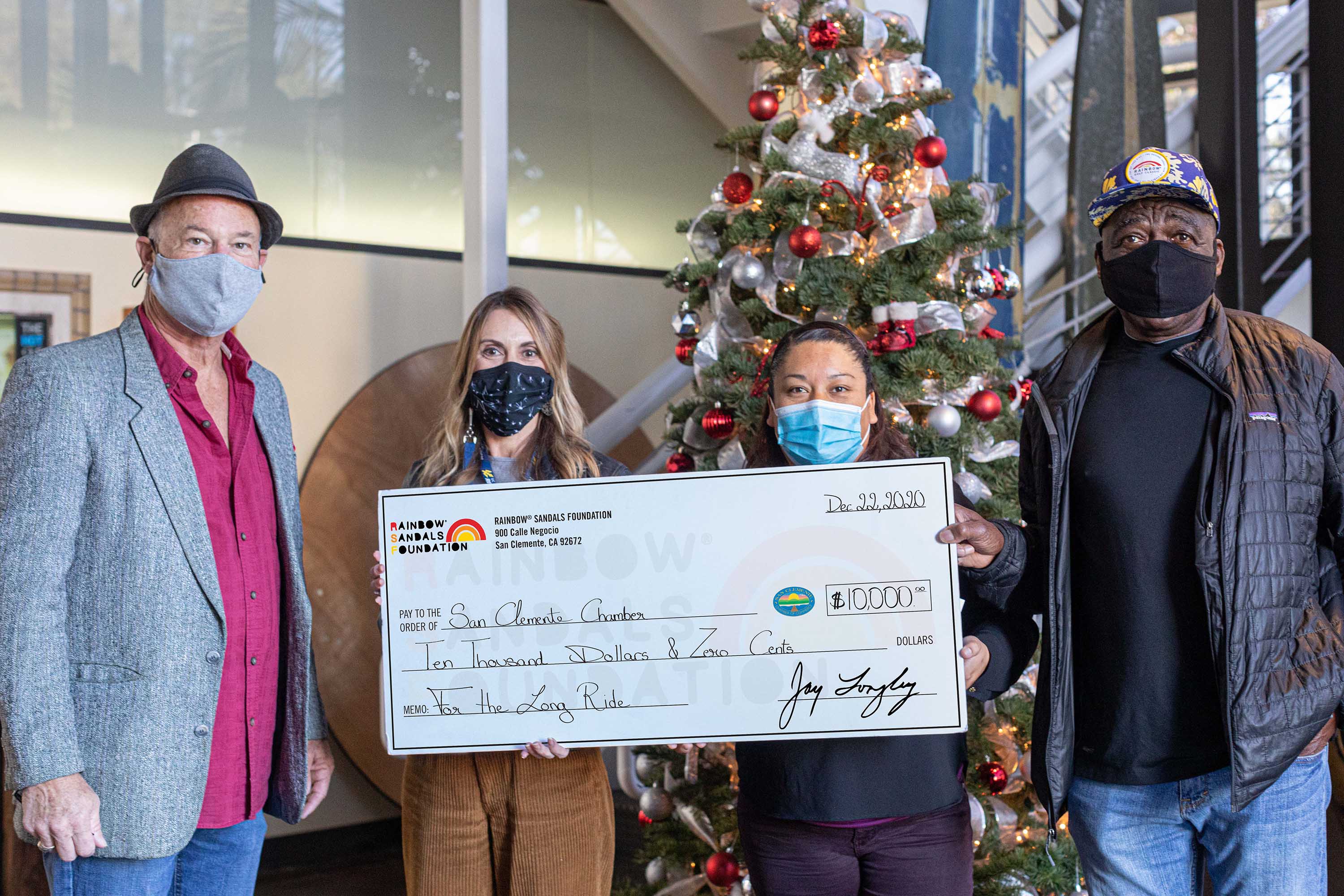 Dec. 22, 2020 The Chamber of Commerce is the premier small business organization in San Clemente, having served the community for over 50 years. Tasked with providing programs and activities that promoted small business, the chamber has achieved a 5-star accreditation from the National Chamber. Rainbow® Sandals Foundation's $10,000 donation will help the organization keep up with its' programs after a challenging fund-raising year. It will also help sponsor 2021's Annual Taste of San Clemente, which will specifically help local restaurants in their recovery.
For more information: San Clemente Chamber of Commerce 1231 Puerta Del Sol San Clemente, CA 92673 949-492-1131 Fax: 949-492-3764 info@scchamber.com http://www.scchamber.com
Left to Right: Don Kindred, Rainbow Sandals Foundation; Susie Lantz, Membership director, SC Chamber; Arlen Flores, Chamber President; Herman Brown Jr., Rainbow Sandals Foundation.