The Little Red Dog
|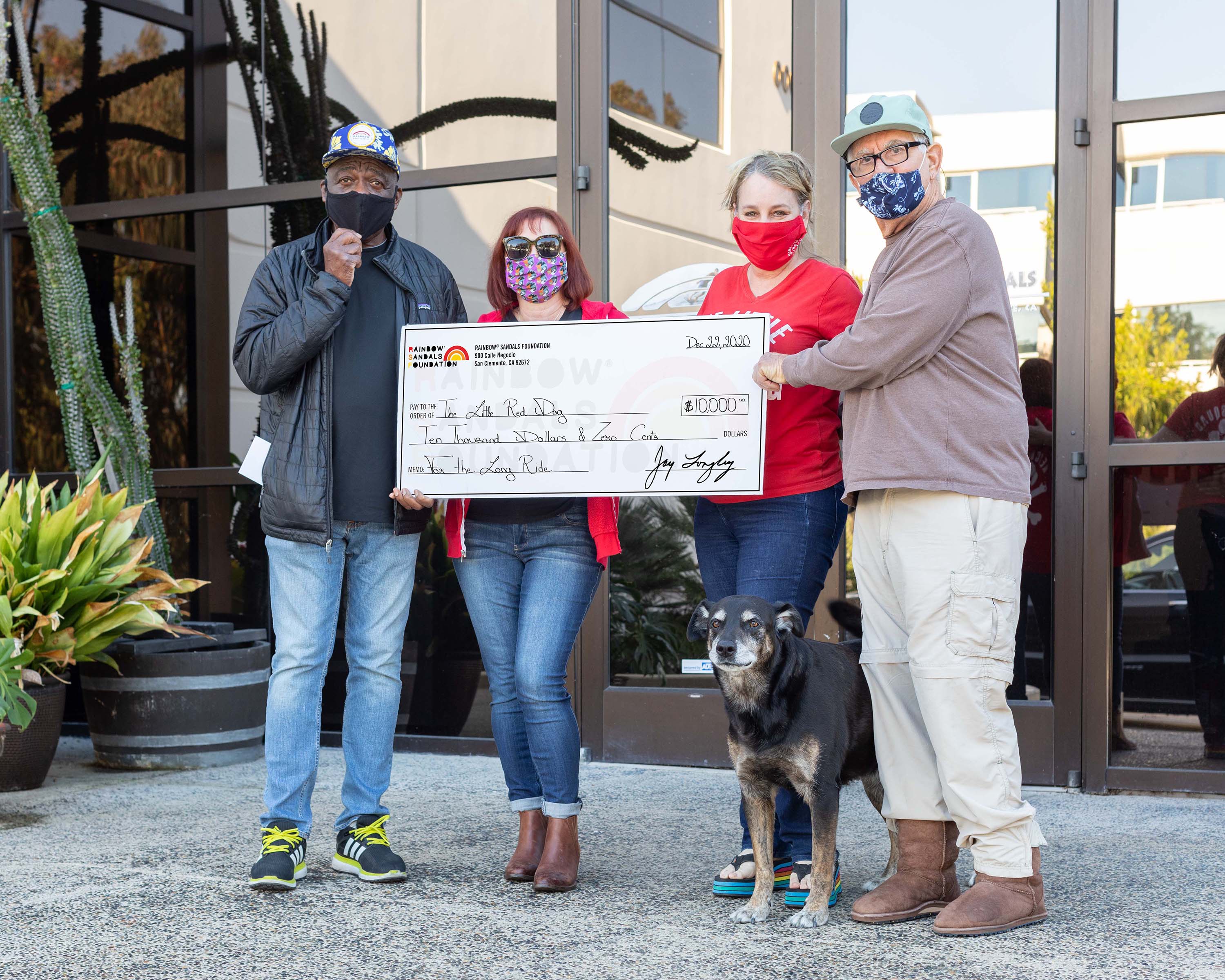 Dec. 22, 2020 Named for a little red terrier that was beaten to death, The Little Red Dog, Inc. is dedicated to saving and finding homes for as many dogs as it can. Over 400 were rescued last year from local kill shelters in the area. Many are in need of rehabilitation, but all of them are fostered until they are found forever homes. Rainbow® Sandals Foundation $10,000 donation will help with food and veterinarian care, while they are being retrained and prepared for adoption.
For more information: 23046 Ave. de la Carlota, #600 Laguna Hills, CA 92653 949-244-5382 https://thelittlereddog.org
Left to Right: Herman Brown, Jr., Rainbow Sandals Foundation, Kelly Hammond and PJ Rosch with The Little Red Dog; Bently Longley, Sparky Longley, Founder, Rainbow Sandals.