I-5 Freedom Network
|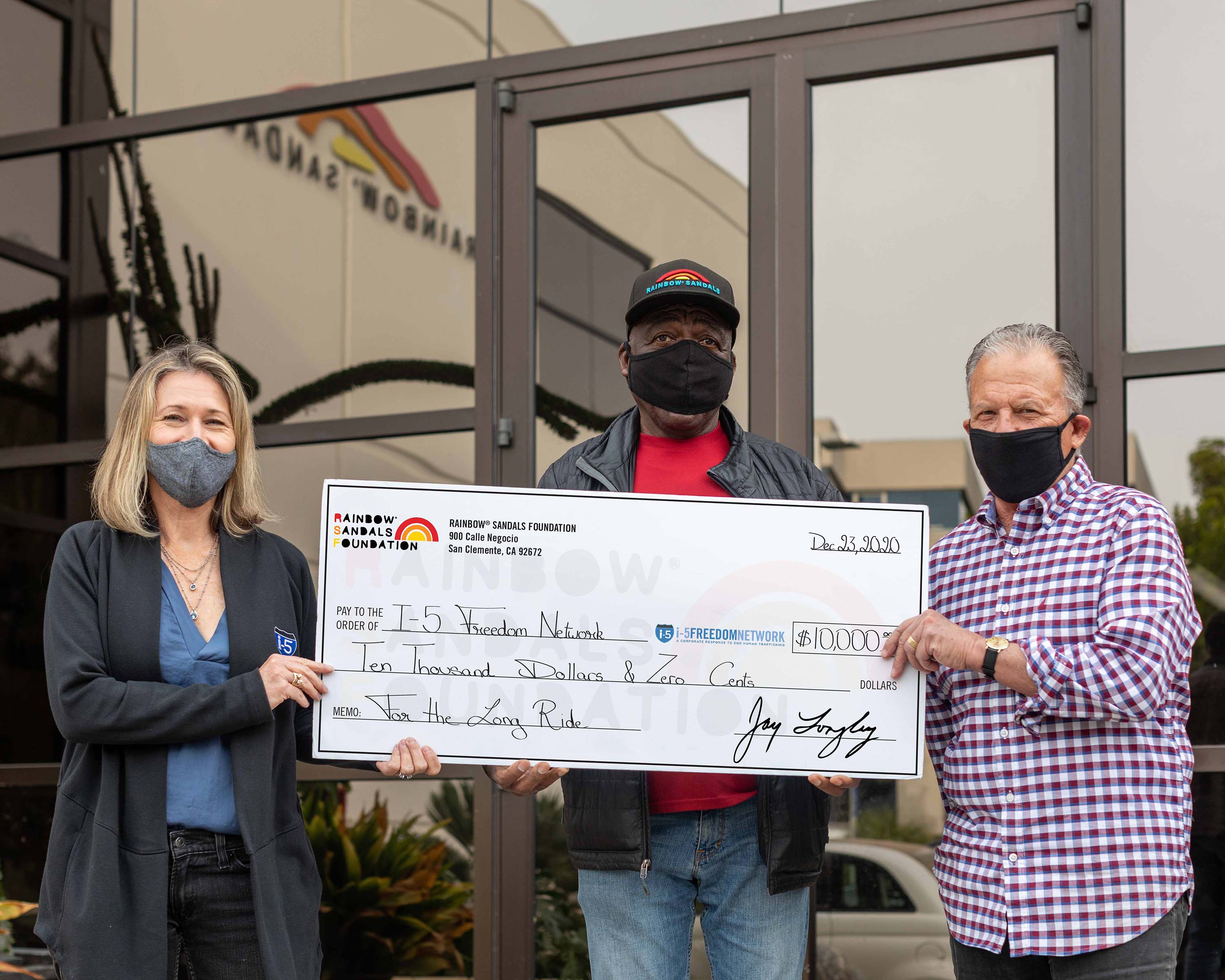 Dec. 23, 2020 Human trafficking along the I-5 corridor in Southern California is much more common than you might think. Victims are often brought in on working visas from poorer countries with the hope of escaping poverty, only to end up in a nightmare.
The I-5 Freedom Network works not only to identify traffickers and victims, but to empower survivors with the life skills for a path forward. They also work to educate the hospitality industry with tools to help them become heroes in the fight against human trafficking. Rainbow® Sandals Foundation is honored to donate $10,000.
For more information: I-5 Freedom Network 160 Avenida Granada, San Clemente CA 92672 929-373-3638 | info@i5freedomnetwork.org https://www.i5freedomnetwork.org
Left to Right: Brenda Wells, President of the I-5 Freedom Network, Herman Brown Jr., Rainbow Sandals foundation, Larry Thomas, I-5 Freedom Network.