San Clemente Community Theatre
|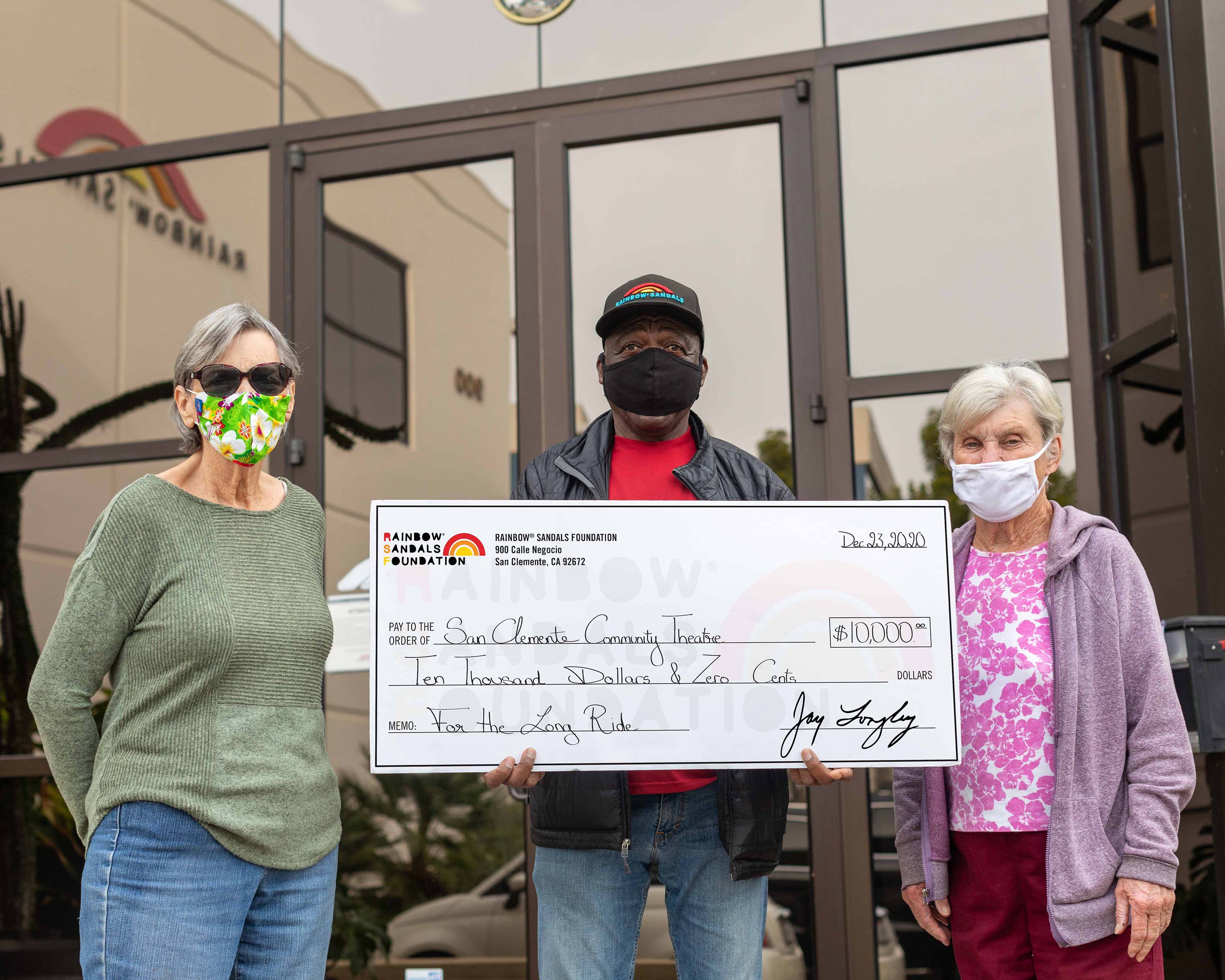 The Cabrillo Playhouse came from humble beginnings as the San Clemente Community Theatre originally established in 1953. Each year for well over half a century we have worked diligently to continue our rich tradition of being a significant cultural asset to South Orange County by providing an outlet for creative community involvement as we endeavor to enrich, educate, excite and entertain artists and audiences through a variety of performing arts in an intimate setting.
Having been closed for 2020 the challenges have been great, and this $10,000 donation will help them open the curtains again in 2021.
For more information: Cabrillo Playhouse San Clemente Community Theater 202 Avenida Cabrillo, SC CA 92672 www.cabrilloplayhouse.org Cabrillo_Theatre@hotmail.com (949) 492-0465
President of San Clemente Community Theatre, Lee Tilles; Herman brown Jr., Rainbow Sandals Foundation; Sandra Weaver, Cabrillo Playhouse.