San Onofre Parks Foundation
|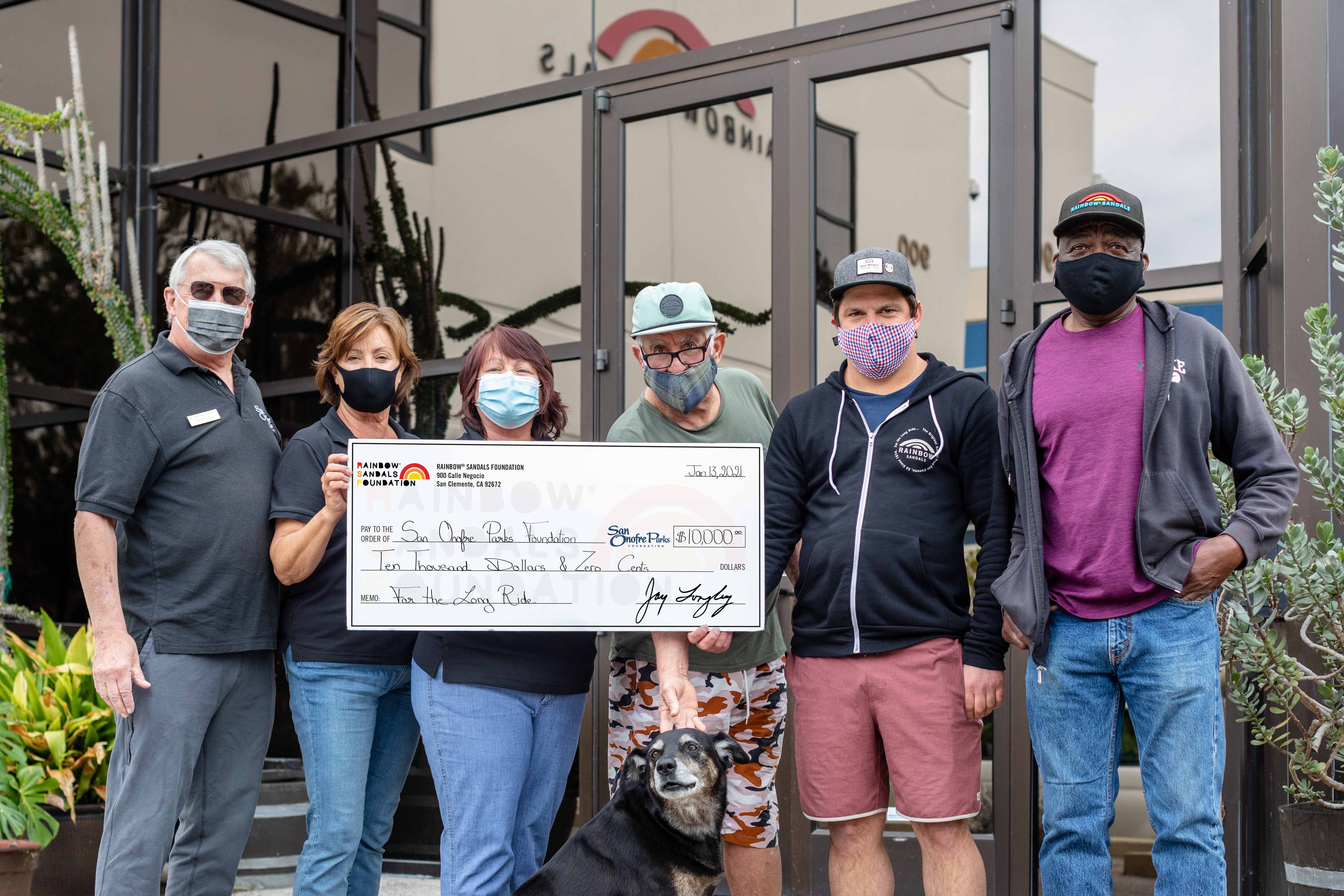 The San Onofre Parks Foundation's mission is to assist California State Parks in the delivery of public education and interpretive programming at both San Clemente and San Onofre State Beach Parks. Additionally, SOPF is a voice for the community with regard to protection and preservation of these parks, and an advocate for environmental awareness and ethics. The Foundation is committed to promoting a strong image that San Onofre State Beach is a "World Treasure" that must never be compromised.
The foundation provides both volunteer and financial support for educational programs within the parks, as well as year-round daily operation of a Visitor Center; providing rotating relevant exhibits, lectures and special events. The Foundation assists in the development of Interpretive panels, provides docents for public and school group tours and may undertake specific public education campaigns bringing awareness to issues impacting the future of these parklands. Rainbow® Sandals Foundation is happy to donate $10,000 to The San Onofre Parks Foundation.
Pictured: Steve Long, Advisor & Founder of the San Onofre Parks Foundation (SOPF); Wendy Yoder, Current President, SOPF; Susan Goggins, Business Manager, SOPF; Jay Longley, Founder, Rainbow Sandals; Bentley Longley; Pat Huber, Vice President Rainbow Sandals; Herman Brown Jr., Rainbow Sandals Foundation.
San Onofre Parks Foundation 3030 Avenida del Presidente San Clemente, CA 92672 Office: 949-366-8599 www.SanOParks.org