Organic oranges
|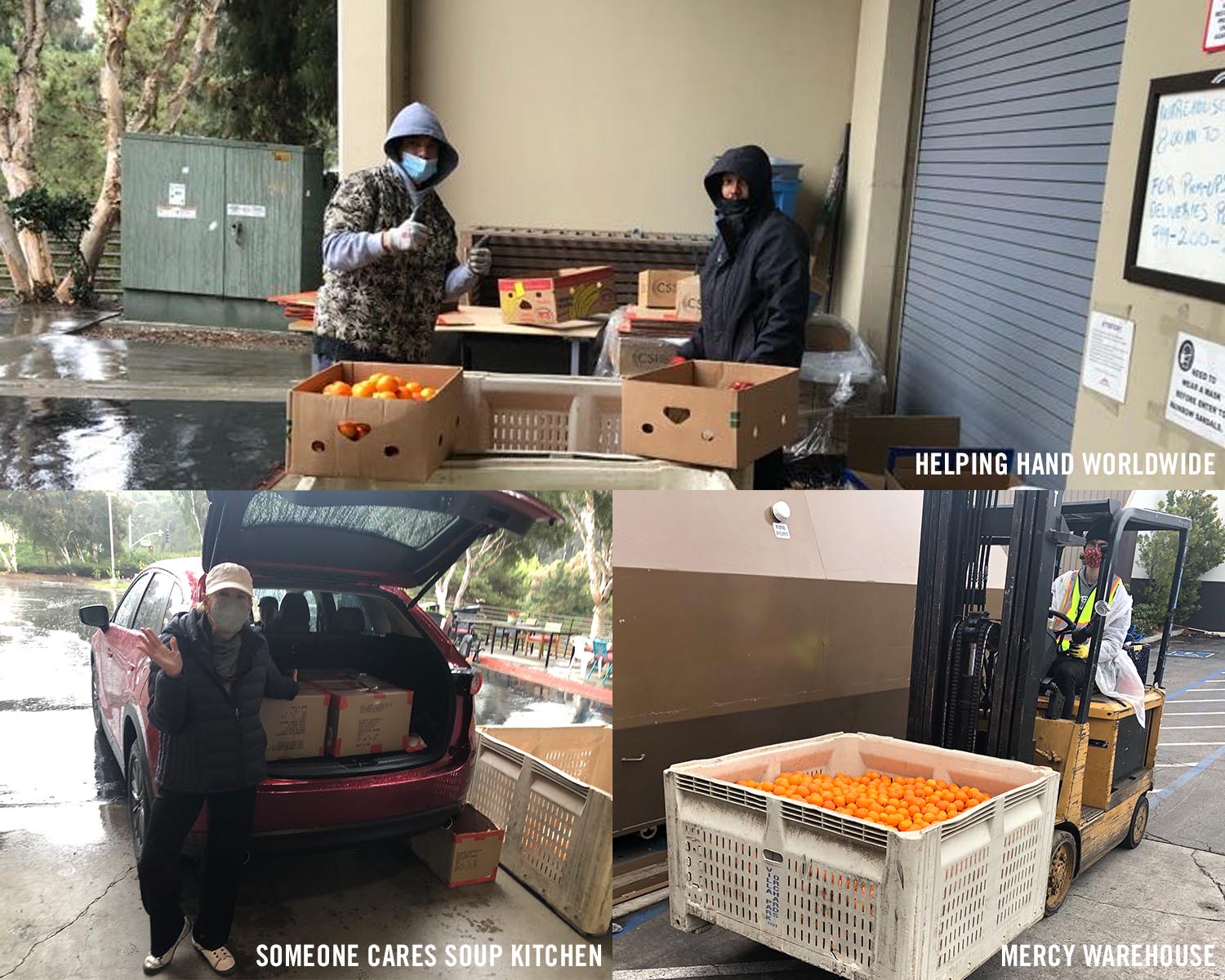 March 3, 2021 Busy day here are Rainbow® Sandals Foundation distributing organic oranges to various non-profits.
First was Crossline Church who received 180 lb of their food disperse that they organize three times a week for 500 plus families.
After, we went to Mercy Warehouse in Laguna Niguel where they received 895 lb of organic oranges for their food distribution. They also funds monthly food donations to Mexico, Los Angeles, and Santa Ana, and help supply several other local food banks.
Then, 170 pounds were picked up by Someone Cares Soup Kitchen located in Costa Mesa. Since being founded in 1986 Someone Cares Soup Kitchen now serve over 300 guest 7 days a week the total unfortunately keeps escalating.
Finally, Helping Hand Worldwide came by to pick up 435 lb organic oranges for their food disbursement which takes place 7 days a week. Thanks Kristin, Dorian and Kevin for all your help loading your produce under this rainy day.
Thank you, TEPA Produce helping us help others by donating all of these organic oranges.