Rady Children's Hospital
|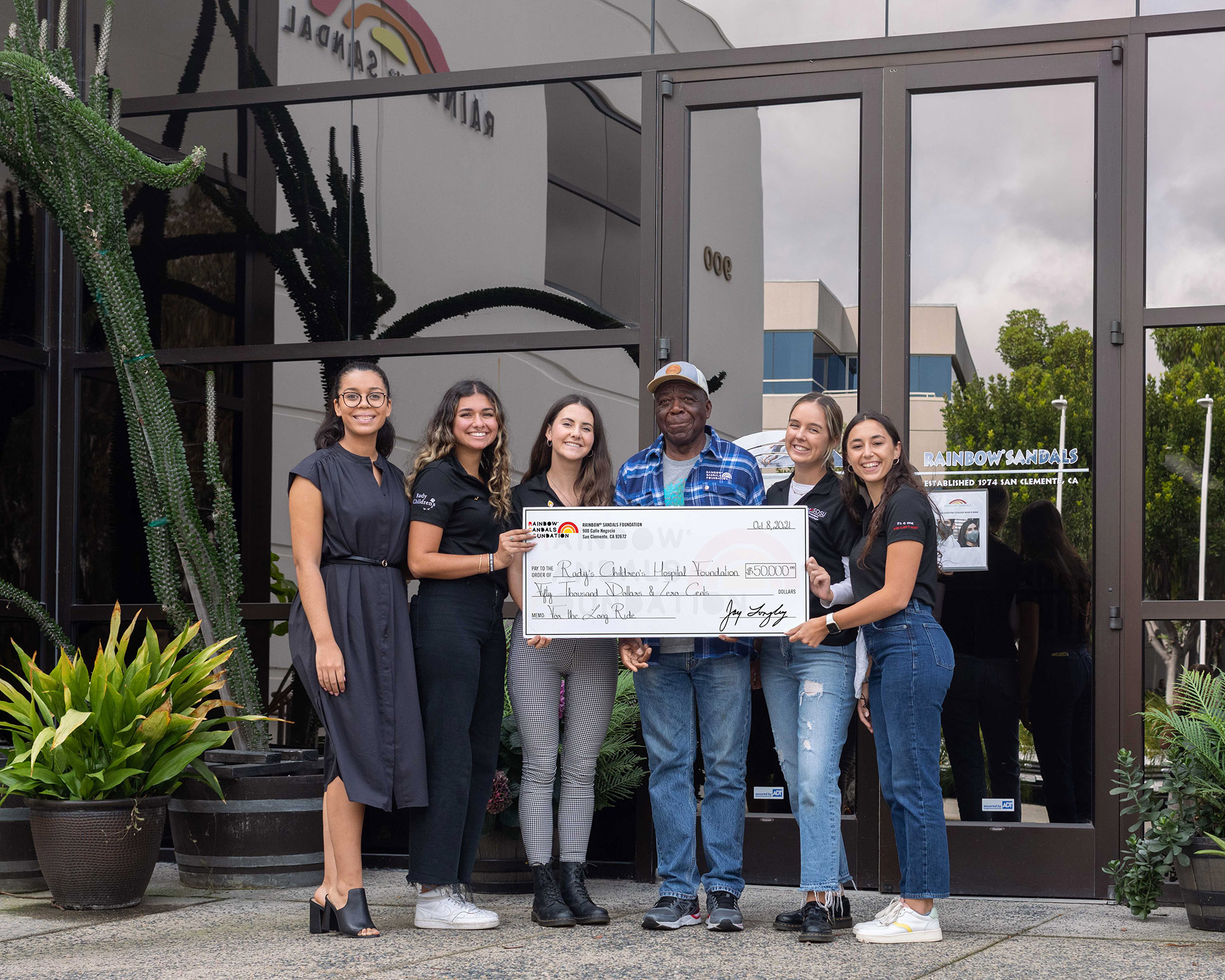 Oct 8, 2021 Rainbow® Sandals Foundation donated $50,000 Dance Marathon at SDSU in support of Rady Children's Hospital. The Dance Marathon students work incredibly hard to fundraise every dollar. Our donation gets them significantly closer to their goal of $400,000 raised this academic year. It supports the sick and injured kids at Rady Children's and helps the students at SDSU as they develop their philanthropic spirits.
Rady Children's Hospital-San Diego is a 505-bed pediatric care facility providing the largest source of comprehensive pediatric medical services in San Diego, southern Riverside, and Imperial counties. Rady Children's is the only health system in the San Diego area dedicated exclusively to pediatric healthcare and is the region's only designated pediatric trauma center. In June 2020, U.S. News & World Report ranked Rady Children's among the best children's hospitals in the nation in all ten pediatric specialties the magazine surveyed. Rady Children's is a nonprofit organization that relies on donations to support its mission. [Learn more.](https://www.rchsd.org)
Rady Children's Hospital Foundation is responsible for developing, accepting, and recognizing philanthropy supporting Rady Children's Hospital-San Diego and its subsidiary corporations. [Learn more](https://www.radyfoundation.org).
Dance Marathon at San Diego State University (SDSU) raises funds and awareness for pediatric health, celebrates and supports Rady Children's patients and their families, and furthers the philanthropic culture of SDSU. [Learn more](https://www.dmatsdsu.org).