Heer to Rescue
|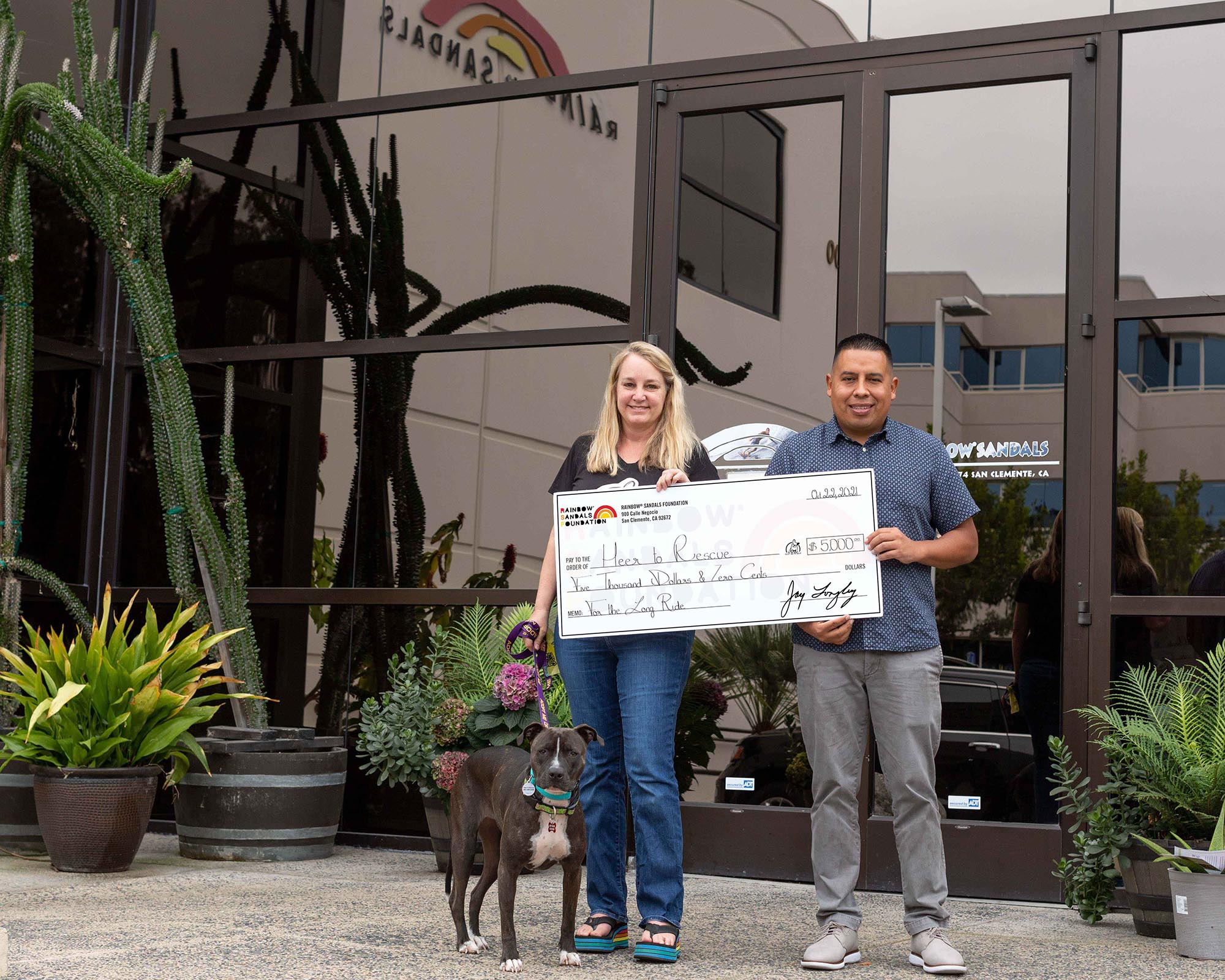 Oct. 22, 2021 Heer to Rescue is a 501c3 charity that is 100% volunteer-based and donation-based. They rescue dogs locally that are being given up by their families or are found homeless on the streets and from shelters. They rescue dogs of all breeds, sizes, and ages and get them proper vet care. Heer to Rescue also educates the community on dog training, spay/neuter, breed discrimination. Everyone works very hard to help these animals, foster them, fundraise for them, and find forever homes. Kelly (pictured) is based in San Clemente and runs the Rescue out of her house. She has a lot of experience and has fostered 385 dogs and counting. She is 100% committed to this Rescue. Heer to Rescue's adoption is made to avoid bringing the dog back and ensure that the dog never ends up in a shelter.
A number of their current fostered dogs have numerous expensive medical cases, like surgery, X-rays, MRI, and the list goes on. Danica, who is pictured, needs knee surgery on both knees. They just rescued a pregnant mommy named Felicita and is expecting 5 to 7 puppies. Heer to Rescue will name this litter after Rainbow Sandals (Sparky, Bentley, Sandpiper, Madison, etc.). They will also need complete sets of vaccines, microchips, deworming, and spay/neuters before being up for adoption. Rainbow Sandal Foundation's $5,000 donation will be used to help the dogs with medical care and more.
Check out their website www.heertorescue.org. They have many more dogs that are just not showing available yet because they need medical care. Heer to Rescue also on Facebook and Instagram.