Ole Hanson Beach Club Tile
|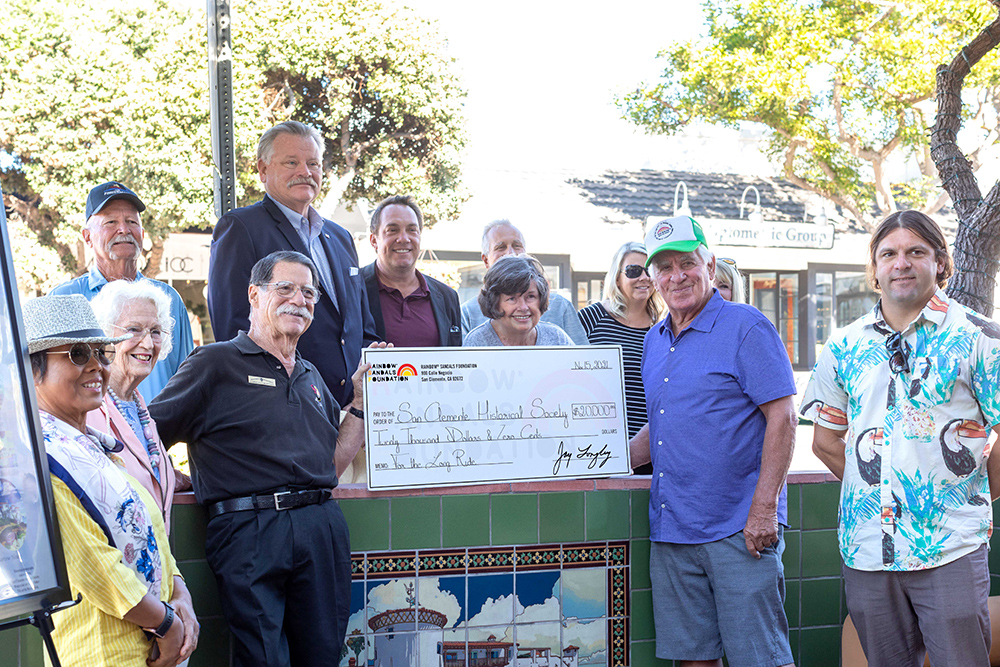 Nov. 16, 2021 Our founder Jay "Sparky" Longley, was honored yesterday for his sponsorship of the Ole Hanson Beach Club tile on Avenida Del Mar in San Clemente, CA. He was honored with the 8th installation out of 14 planned with San Clemente's Landmarks on Del Mar.
At the end of the ceremony, @rainbowsandalsfoundation presented San Clemente Historical Society with another $20,000 check. "We plan to make this an annual contribution to the Historical Society" - Sparky.
These Ole Hanson Beach Club tiles are a project from the San Clemente Historical Society in partnership with the City Of San Clemente and San Clemente DBA.
Pictured left to right: Chanya Longley, S.C. Matriarch Lois Divel, S.C. Patriarch Rick Divel, Historial Society President Larry Culbertson, S.C Mayor Pro Team Gene James, City Councilman Chris Duncan, Historial Society board members Mary Ann Comes, Jim Hamilton, and Katie Potts, Rainbow Sandals Jay "Sparky" Longley and Pat Huber.