OC's Special Spokes
|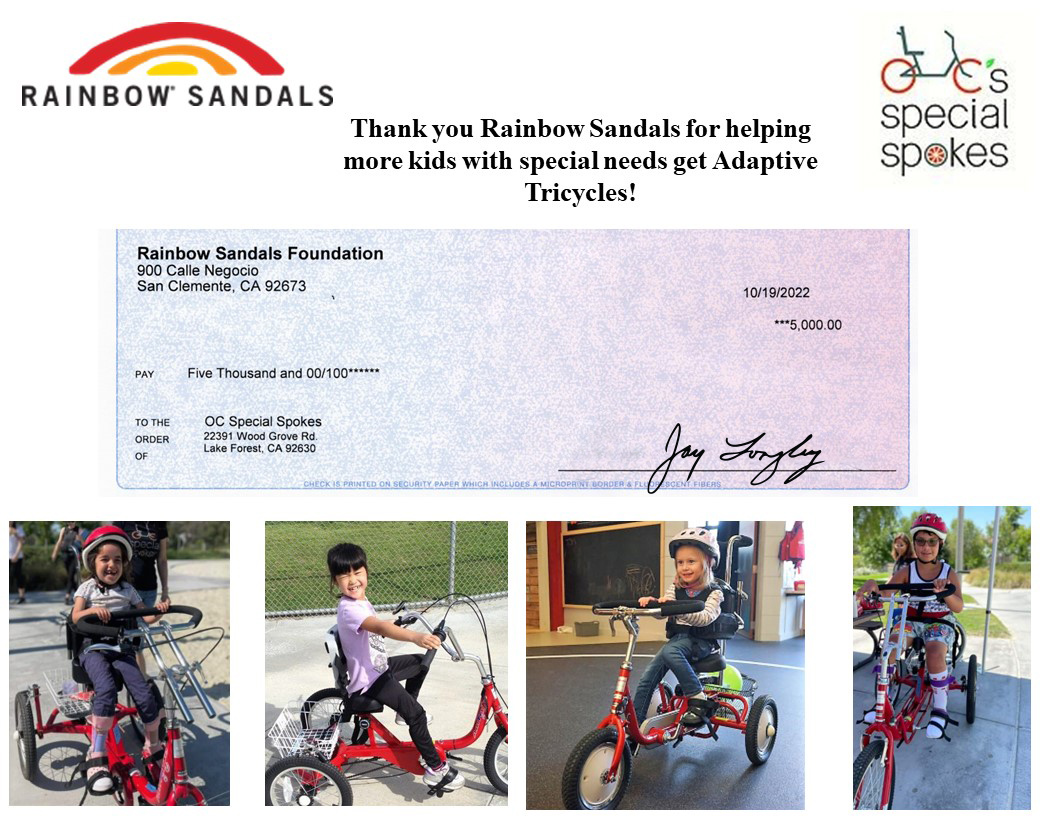 OC's Special Spokes (OCSS) is a non-profit that makes adaptive tricycles for kids with special needs.
Rainbow® Sandals Foundation's $5,000 will help at least 5 kiddos get a bike.
OCSS is a chapter of the national non-profit organization AMBUCS, Inc. AMBUCS provide their chapters with AmTryke tricycles at an affordable cost compared to the retail price. This allows some families to purchase an adaptive tricycle that they would otherwise not have been able to afford. However, for some families, the cost is still out of reach. Our chapter's purpose is to fundraise through community events to assist families in purchasing these bikes.
To learn more: http://ocspecialspokes.com.