More Repair • Reuse • Recycle Sandals!
|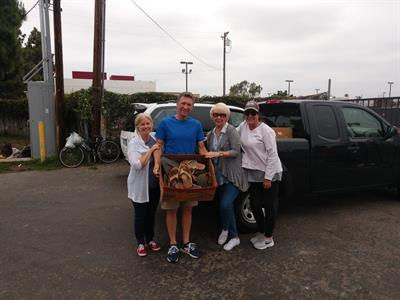 June 22, 2019
This is the faithful group that takes care and gives to the 400 plus that resides in the previously named bus station in Santa Ana (currently called the "Courtyard"). We gave them 20 pairs of Rainbow Sandals from their Repair • Reuse • Recycle program.
Thank you to everyone that has donated their old pair of Rainbows!